Performers
Rick Bonnette (Mark Twain)

Rick was a teacher and coach for ten years and he has been a financial advisor for nearly thirty years more.
Rick became an actor by accident and playwright only of necessity.  Rick first appeared as an actor in the play "Big River"with the Haddonfield Plays and Players back at the turn the century (this century).  As Pap Finn he performed a forgettable solo number.   It was a performance he sincerely hopes the audience will forgive and forget.
This experience prompted him to write a one man show recreating Mark Twain.  He would insist that it was a one man show because of his committed business schedule.  Others might suggest his ego would not allow room on the stage for anyone else.
Rick has recreated the wit and wisdom of Mark Twain in every non-paying venue imaginable.  Rick has donated his time and energy to a wide range of non-profit organizations and he looks forward to expanding those efforts in the years ahead.
Until then he will continue to pursue a healthy (?) obsession with Mark Twain by writing obscure plays which he will perform with his accomplices of the Mark Twain Traveling Theatre Troupe.
This obsession is mercifully tolerated by his wife Toni and three adult children- Eric, Breton and Brittany and their spouses Victoria, Emily and Clayton.  He rejects the notion that he should be called Pop Twain by his recently arrived grandson Patrick Wayne.
Rick fully expects to continue to mine the genius of Mark Twain and his friends to bring life to history and history to you.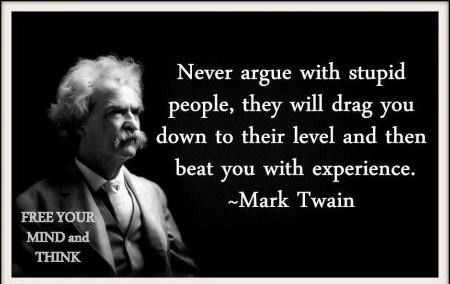 ---
Susan Chase  (Harriet Beecher Stowe)
A recent transplant to the Philadelphia area, Susan makes her living as an actress, director, playwright, and theater educator, working with professional theaters in New York, Pennsylvania and New Jersey. As a solo artist she tours an original play, Susan's Undoing, which explores her battle and survival of breast cancer. A certified Special Educator , Susan enjoys creating theatre with non-traditional performers, including children, seniors, and individuals with disabilities. Career highlights include performing at the 199 International Theatre Festival in Santiago, Chile and portraying Isadora Duncan, the "mother of modern dance," in When She Danced by Martin Sherman.
---
Darryl Mapp (Fredrick Douglas)
Darryl Mapp Born in Philadelphia, Pennsylvania and raised in Cherry Hill, New Jersey, poet, singer, songwriter, and actor Darryl Mapp has been blessed. On September 27, 2004 he received a kidney transplant. Darryl has a new outlook on life. His experience receiving a new kidney was a very spiritual one. He immediately felt like a new person. He now has a new sense of responsibility to his art and to the world.
Darryl has been a performer for many years. He had a featured role on the TV show Forensic Files and has appeared on Sex and the City and Hack. Before that he toured the country with the American Family Theater, in the Robinhood musical. His first major role was playing the part of Jim in the production of Big River with the Haddonfield Plays and Players. He was also in a production of the Laramie Project at the Lion Theater in Philadelphia and has appeared in numerous television commercials.
A star basketball player in high school at Cherry Hill East, Darryl started his collegiate career at Northeastern University and finished at Thomas Edison State College in Trenton, New Jersey. While at Northeastern, he took part in their Co-op program and worked for Maurice Starr, producer for New Kids on the Block. In recent years, Darryl has had the good fortune of co-writing several songs with Maurice Starr. Darryl's fondest memories in college were getting to know his friends that were from all over the world. Some of the countries are Dubai, Indonesia, Norway, and South Africa.
Although previously published in several literary magazines, Darryl self published the book Prelude to Love, a collection of love poems. The poems were inspired by the loving women that have been in his life. The book is dedicated to the first women he ever loved. His mother, sister, and nanny Eileen Doughlin. Though they have all passed, their spirits live on in his poetry and music. Currently Darryl is writing a new book. It is titled Breatkthough! Surviving Grief, Mental Illness, and a Transplant.