Harriet Beecher Stowe's greatest work was Uncle Tom's Cabin, but her greatest battle may have been with Alzheimer's.  Stowe's War, an original work by a local playwright, with actress Erika Hoveland Johnson (Harriet) and actor Barton Bund (Mark Twain) will deal with this terrible disease and the friendship, humor, and courage of two of America's most consequential authors-  Harriet Beecher Stowe and Mark Twain.
"So you are the little woman who wrote the book that started this Great War!"
This remark by Abraham Lincoln, and an anecdote about rifles being shipped by Harriet and her church to Bloody Kansas in sealed crates marked as "Beecher Bibles", may be historically accurate.  The audience will decide and then clamor to see Harriet's portrait on United States One Hundred Dollar bill just as the worthy Harriet Tubman's will soon appear on the Twenty Dollar bill.
Stowe's battles did not end with the Civil War.  In 1884, decades removed from having written Uncle Tom's Cabin, Harriet at age 74, was struggling with the loss of her husband, two sons, and her health.  Her "quirky" behavior had also become something more than neighborhood gossip.  The courageous Stowe continued to write and challenge Americans on the most contentious issues of her day.  The 15th Amendment granted voting rights to all men regardless of "race, color or previous condition of servitude   The 19th Amendment granting women the right to vote followed nearly 35 years later.  Her contributions are forgotten today.
Stowe's War begins with Harriet and but then embraces her friend and neighbor Mark Twain.   Twain was stuck 400 pages into his master work, The Adventures of Huckleberry Finn.
He "liked it… tolerably well… but nearly burnt it" in frustration.
With bills to pay and deadlines to meet, Twain sought help and direction from his friend and neighbor, Harriet Beecher Stowe.  It is here that Stowe's martyred Uncle Tom and Twain's runaway slave Jim first meet (for our purposes).    In one of her toughest battles Harriet struggled to hold her friend Sam Clemens to a "higher standard".   This was a battle she lost.
Mark Twain' classic shows the wounds of this pitched literary battle.  The Adventures of Huckleberry Finn defies the casual reader, inspires the careful reader, and challenges most readers.  The book is still banned in some libraries and schools today.  This is a fate Stowe experienced as well.  In her time she was revered and reviled for creating the character of Uncle Tom.   Today she is just ignored.  Stowe's War will prove that Harriet Beecher Stowe and Samuel Langhorne Clemens have never been more relevant!
It is said that there are three things that are not discussed in polite company.  Given the current political environment it is a doubtful that the audience will be polite company so Stowe's War will cover all three.  Stowe and Twain's genius will emerge again, timely and timeless.
Bios
Erika Hoveland Johnson – Harriet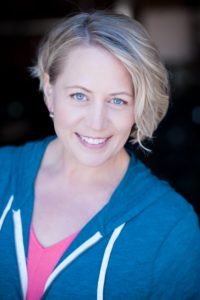 Born and raised in Canada, Erika is an award winning actress with over 25 years of experience on stage and in front of the camera.
Erika graduated with a BA in Theater from The University of Alberta, Canada.  Following this, she jetted off to the West coast to continue her theater studies at Studio 58, Langara College, in Vancouver, BC, Canada. She continued pursuing her craft by attending a professional Acting Program on Gabriola Island, BC.
After a stint of approximately 6 years performing in a professional Musical Dinner Theater in Edmonton, Alberta, the adventure called life brought Erika and her husband to the United States where they set up camp in Royal Oak, MI. Since landing in the US, Erika has chalked up over 35 film/TV credits and performed in numerous stage productions.
In addition to her acting, Erika also works as an Associate Producer/Portfolio Administrator within her husband's Film Finance/Production Company, Lynmar Films. The last film Produced by Lynmar was The Lost City of Z, directed by James Grey and Co-Produced by Brad Pitt's company, Plan B. Some of Erika's responsibilities involve the process of packaging, producing and working with distributors for Lynmar's films.
With respect to her acting, some of Erika's previous films include "Proxy", "Before I Wake", "Sparkle" and "Injustice For All". Erika's 2020 releases will include Harley Wallen's "Ash and Bone", Nick Holland's "An Intrusion" and Peter Poulos's short, "The Stain".
Some of Erika's favorite Theatrical roles include Queen Elizabeth in Richard III, Columbia in The Rocky Horror Picture Show and Prospero in The Tempest.
Barton Bund – Mark Twain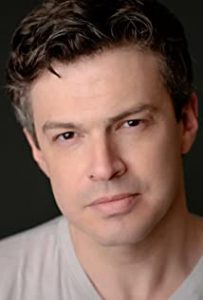 Barton Bund is an actor and director of stage and screen. He stars in the films The Dunes and Age of Ice, with featured roles in the films Detroit, Jimmy P., and Batman v. Superman, Dawn of Justice. Television appearances in Encore!, Chicago Fire, and AMC's Low Winter Sun. His original documentary series Line 5 can be seen at www.line5film.com. Favorite theatre roles include Macbeth (Shakespeare West) and Sir Toby Belch (Shakespeare Royal Oak) as well as writers Dylan Thomas, Jack Kerouac, Henry Miller and Allen Ginsberg (Blackbird Theatre).