Rick Bonnette – Mark Twain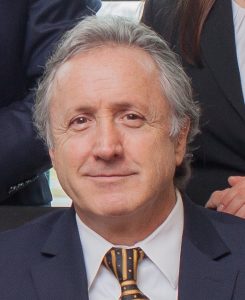 Rick was a teacher and coach for ten years and he has been a financial advisor for nearly thirty years more.
Rick became an actor by accident and playwright only of necessity.  Rick first appeared as an actor in the play "Big River"with the Haddonfield Plays and Players back at the turn the century (this century).  As Pap Finn he performed a forgettable solo number.   It was a performance he sincerely hopes the audience will forgive and forget.
This experience prompted him to write a one man show recreating Mark Twain.  He would insist that it was a one man show because of his committed business schedule.  Others might suggest his ego would not allow room on the stage for anyone else.
Rick has recreated the wit and wisdom of Mark Twain in every non-paying venue imaginable.  Rick has donated his time and energy to a wide range of non-profit organizations and he looks forward to expanding those efforts in the years ahead.
Until then he will continue to pursue a healthy (?) obsession with Mark Twain by writing obscure plays which he will perform with his accomplices of the Mark Twain Traveling Theatre Troupe.
This obsession is mercifully tolerated by his wife Toni and three adult children- Eric, Breton and Brittany and their spouses Victoria, Emily and Clayton.  He rejects the notion that he should be called Pop Twain by growing brood of grandchildren.
Rick fully expects to continue to mine the genius of Mark Twain and his friends to bring life to history and history to you.
---
Barton Bund – Mark Twain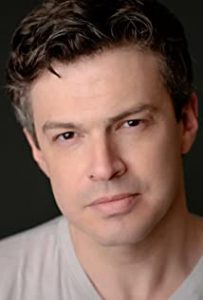 Barton Bund is an actor and director of stage and screen. He stars in the films The Dunes and Age of Ice, with featured roles in the films Detroit, Jimmy P., and Batman v. Superman, Dawn of Justice. Television appearances in Encore!, Chicago Fire, and AMC's Low Winter Sun. His original documentary series Line 5 can be seen at www.line5film.com. Favorite theatre roles include Macbeth (Shakespeare West) and Sir Toby Belch (Shakespeare Royal Oak) as well as writers Dylan Thomas, Jack Kerouac, Henry Miller and Allen Ginsberg (Blackbird Theatre).
---
Hannah Lee DeFrates -Harriett Beecher Stowe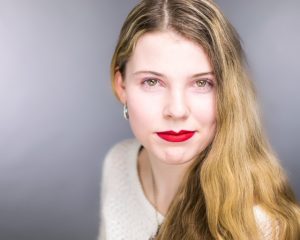 Hannah is an actress and singer from South Jersey. This is her first production with Mark Twain's Traveling Theatre and she is so stoked to be able to portray Harriet Beecher Stowe. She is currently in the process of studying theatre and dance at Muhlenberg College. Some of her favorite past credits include The Library (Student), Muhlenberg College; Footloose (Vi Moore), HTHS; and Our Town (Mrs.Webb), HTHS. Shout out to everyone involved in this production: Thank you!
---
Erika Hoveland Johnson – Harriet Beecher Stowe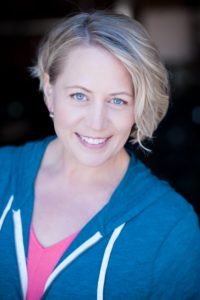 Born and raised in Canada, Erika is an award winning actress with over 25 years of experience on stage and in front of the camera.
Erika graduated with a BA in Theater from The University of Alberta, Canada.  Following this, she jetted off to the West coast to continue her theater studies at Studio 58, Langara College, in Vancouver, BC, Canada. She continued pursuing her craft by attending a professional Acting Program on Gabriola Island, BC.
After a stint of approximately 6 years performing in a professional Musical Dinner Theater in Edmonton, Alberta, the adventure called life brought Erika and her husband to the United States where they set up camp in Royal Oak, MI. Since landing in the US, Erika has chalked up over 35 film/TV credits and performed in numerous stage productions.
In addition to her acting, Erika also works as an Associate Producer/Portfolio Administrator within her husband's Film Finance/Production Company, Lynmar Films. The last film Produced by Lynmar was The Lost City of Z, directed by James Grey and Co-Produced by Brad Pitt's company, Plan B. Some of Erika's responsibilities involve the process of packaging, producing and working with distributors for Lynmar's films.
With respect to her acting, some of Erika's previous films include "Proxy", "Before I Wake", "Sparkle" and "Injustice For All". Erika's 2020 releases will include Harley Wallen's "Ash and Bone", Nick Holland's "An Intrusion" and Peter Poulos's short, "The Stain".
Some of Erika's favorite Theatrical roles include Queen Elizabeth in Richard III, Columbia in The Rocky Horror Picture Show and Prospero in The Tempest.
---
Grover McCants – Frederick Douglass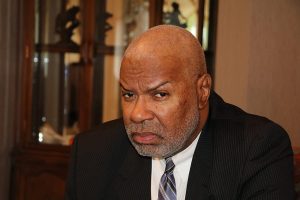 Born in Detroit, Michigan, Grover began acting at 5 years old as the Talking Christmas Tree at Winterhalter Elementary School in Detroit. Through out elementary, middle and high school Grover has been involved in drama, public speaking and entertainment. Grover was a member of the Clark Players in Atlanta Georgia appearing in theater productions there as well as The Farmington Players in Michigan portraying Reverend Sykes in a production of Harper Lee's To Kill A Mockingbird in 2011. Appearing as an extra in films such as Hoffa, Zebrahead and Renaissance Man in the 90s, Grover was cast as the lead in The House That Broke in 2011 and the rest is history amassing 49 credits in multiple lead, supporting and featured roles in independent features and shorts. In 2016 Grover was cast on TV One's Fatal Attraction in seasons 5, 8 and 10. In 2017, Grover was cast in a recurring role on ID Discovery's Murder Chose Me as the lead character's Grandfather, Grandfather Demery.
With a background in transportation, professional sports working for the Back to Back Bad Boy World Champion Detroit Pistons, Comcast as an on air personality/director producer of local programming and advertising/marketing expert with his own Hollingsworth McCants Media Group which serves entertainment, political, educational, legal, medical and business clients Grover is a well rounded experienced individual who is a current Doctoral candidate and also holds a Bachelor of Science in Marketing, Master degrees in both Psychology as well as Business Administration from Grand Canyon University in Phoenix, Arizona.  The combination of versatility in film, theater and television as well as a wealth of life experience make Grover an actor who brings it by the second. Grover has been married to Karen McCants for 27 years, they have three children, Tiffany, Thurgood, Jacqueline, one granddaughter Skylar and a 2 year old Grandson Jaxon Andre.
---
Brian Wayman – Ulysses S. Grant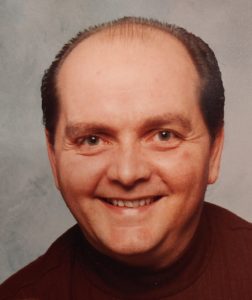 Brian is making his Zoom Debut in Dinner with Sam. Brian, a graduate of the American Academy of Dramatic Arts, is a stay-at-home dad (quarantine humor), voice actor, and ready to go outside.
His credits include Dracula, The Elephant Man, One Flew Over the Cuckoo's Nest, The Shadow Box, and Wuthering Heights.
He's loved having his lovely wife, Jeanne, and two bright sons, Zach and Matt, as audience members but knows they're ready for him to leave the house.
He expects to soon find a razor.